To avoid future membership charges, you must cancel your membership 30 days before the membership period renewal date by following the steps below.
Except as expressly set forth in the Terms of Service, payments for any memberships to the Services are non-refundable and there are no credits for partially used periods. Following any cancellation by you, however, you will continue to have access to the paid Services through the end of the membership period for which payment has already been made.
Steps to cancel your membership:
1. Sign in to your Rayyan account.
2. From the top right menu, click on Manage Membership to visit the membership portal.

3. On the left side menu in the membership portal, click Subscriptions.
4. Click on the current active subscription.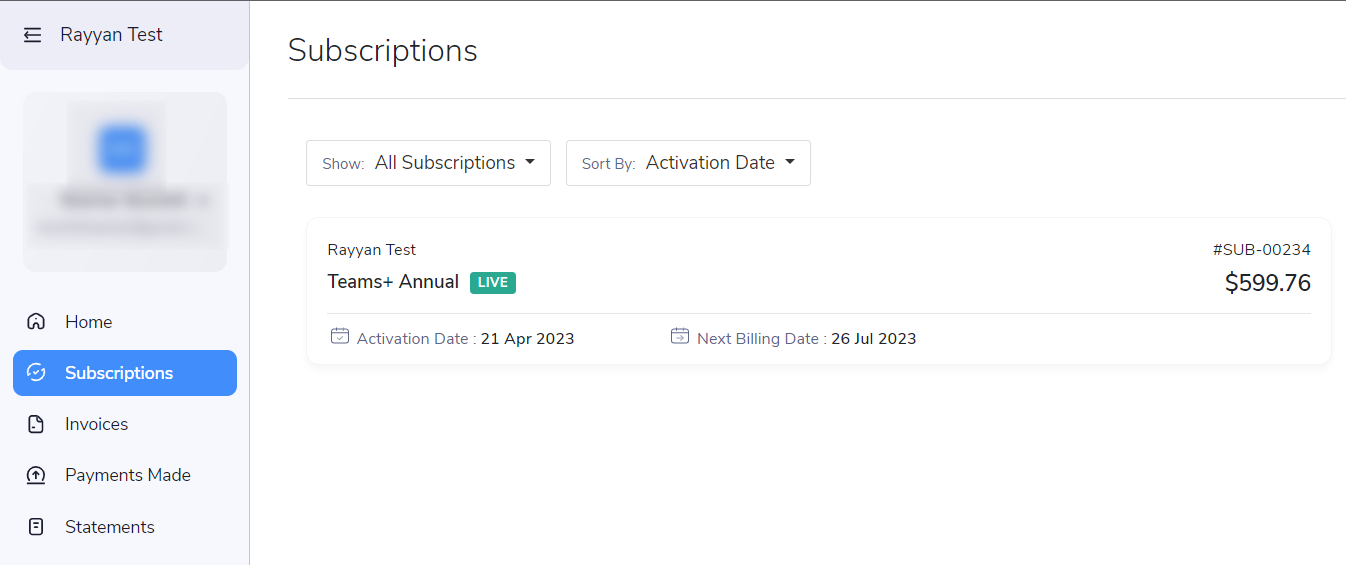 5. On the top right, click on (...) , then click Cancel Subscription.
6. Confirm by clicking on Cancel at End-of-term.

Note
If you subscribed to our premium membership through the mobile app, you will need to manage your subscription through the app as well. For example, if you subscribed through the AppStore, you will need to manage your membership using any Apple device signed in with the same Apple ID used for the purchase.