Rayyan's new multi-select feature offers an efficient way to handle multiple references by assigning decisions, labels, or reasons simultaneously. Here's a step-by-step guide on how to use this feature:
1. Selecting References: In your Review Data page, you'll find a checkbox next to "All References" to select all references. Alternatively, you can find checkboxes on the left of each reference's title.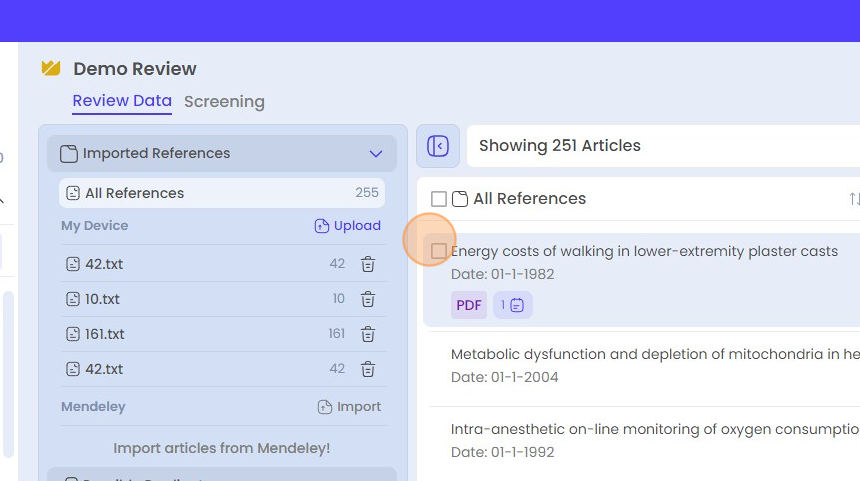 2. Assign Labels: Once you've made your selections, click on the "Label" option to assign labels to all the chosen references. If needed, you can clear your selection by clicking on "Clear Selection."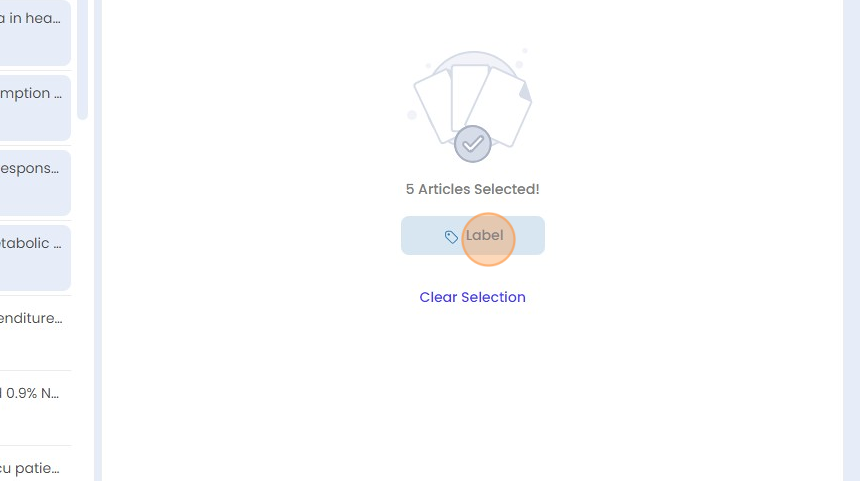 3. Streamlined Screening: During the screening process on the Screening page, you can use multi-select to apply decisions (Include, Exclude, or Maybe), assign labels, and provide reasons to all the selected articles simultaneously.