To upload PDF full-texts, follow the steps below:
1. Click on the article you want to upload the PDF file for.
2. Click Upload PDF full-texts.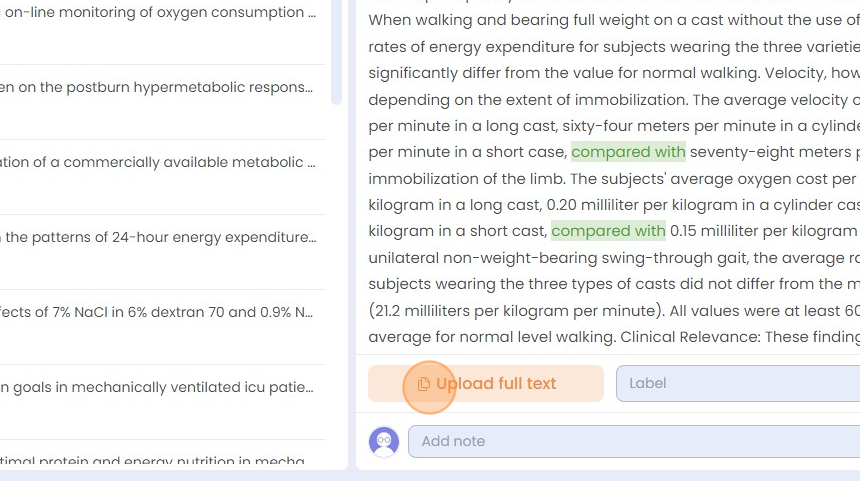 4. Locate the PDF file on your local disk and click Upload.
5. Click Upload.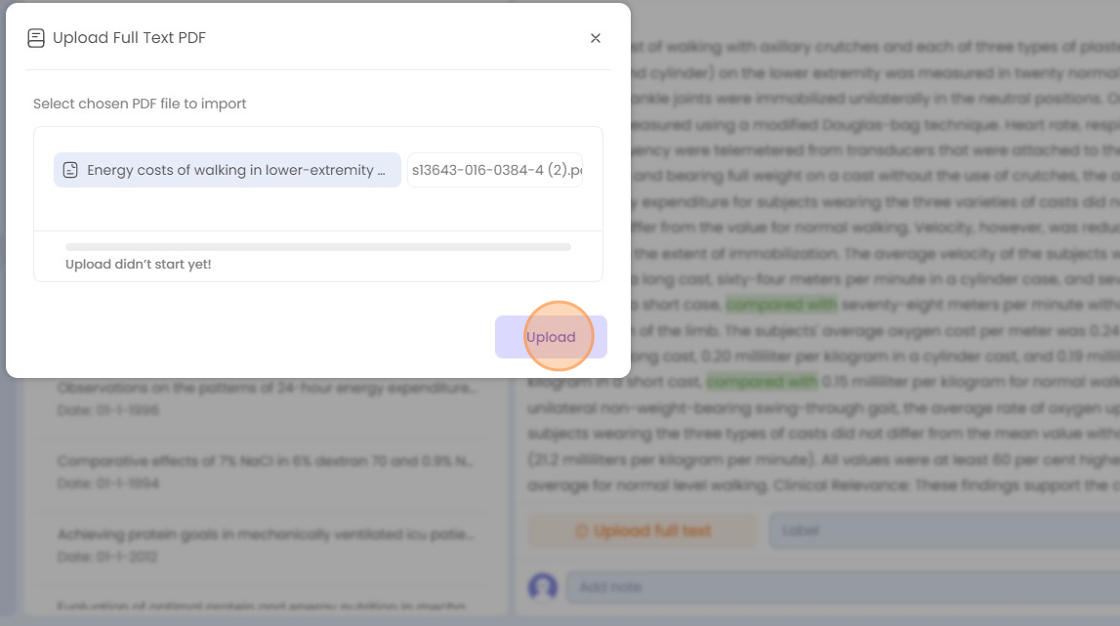 You can then find the file added at the bottom of the article details.
6. To delete a PDF file, click the trash icon to the right of the file name, then confirm.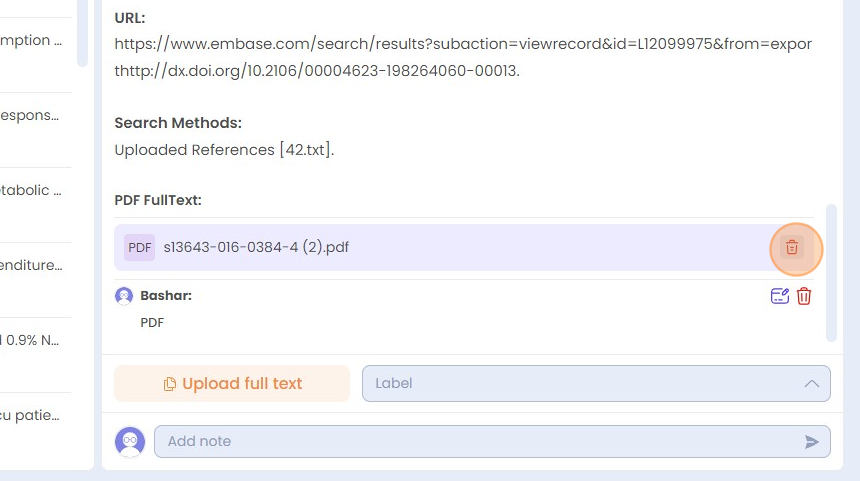 7. To view the PDF file, click on the file.
8. You can Add a Note while reviewing the full text PDF file.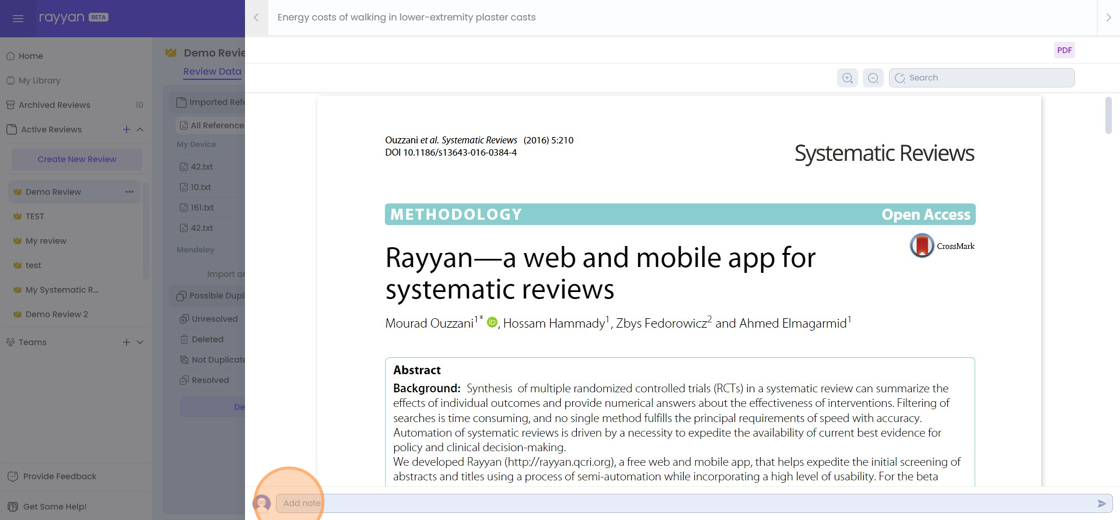 9. Click on the arrows to move to the next or previous reference to view or add PDF files.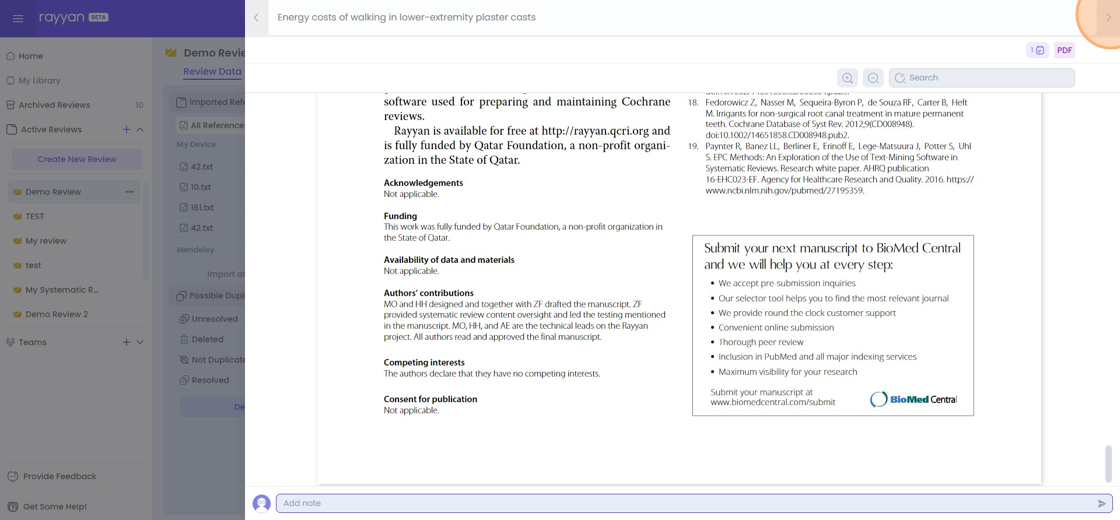 10. Once your review has at least one uploaded PDF file, a new facet will be added within the filters section.