Google Scholar is a freely accessible, interdisciplinary search engine that indexes scholarly literature, including articles, theses, books, and conference papers. It allows users to find research materials from academic publishers, professional societies, institutional and pre-print repositories, universities, and other websites.
This guide will show you how to export references from Google Scholar and import them into your literature or systematic review in Rayyan:
1. Visit Google Scholar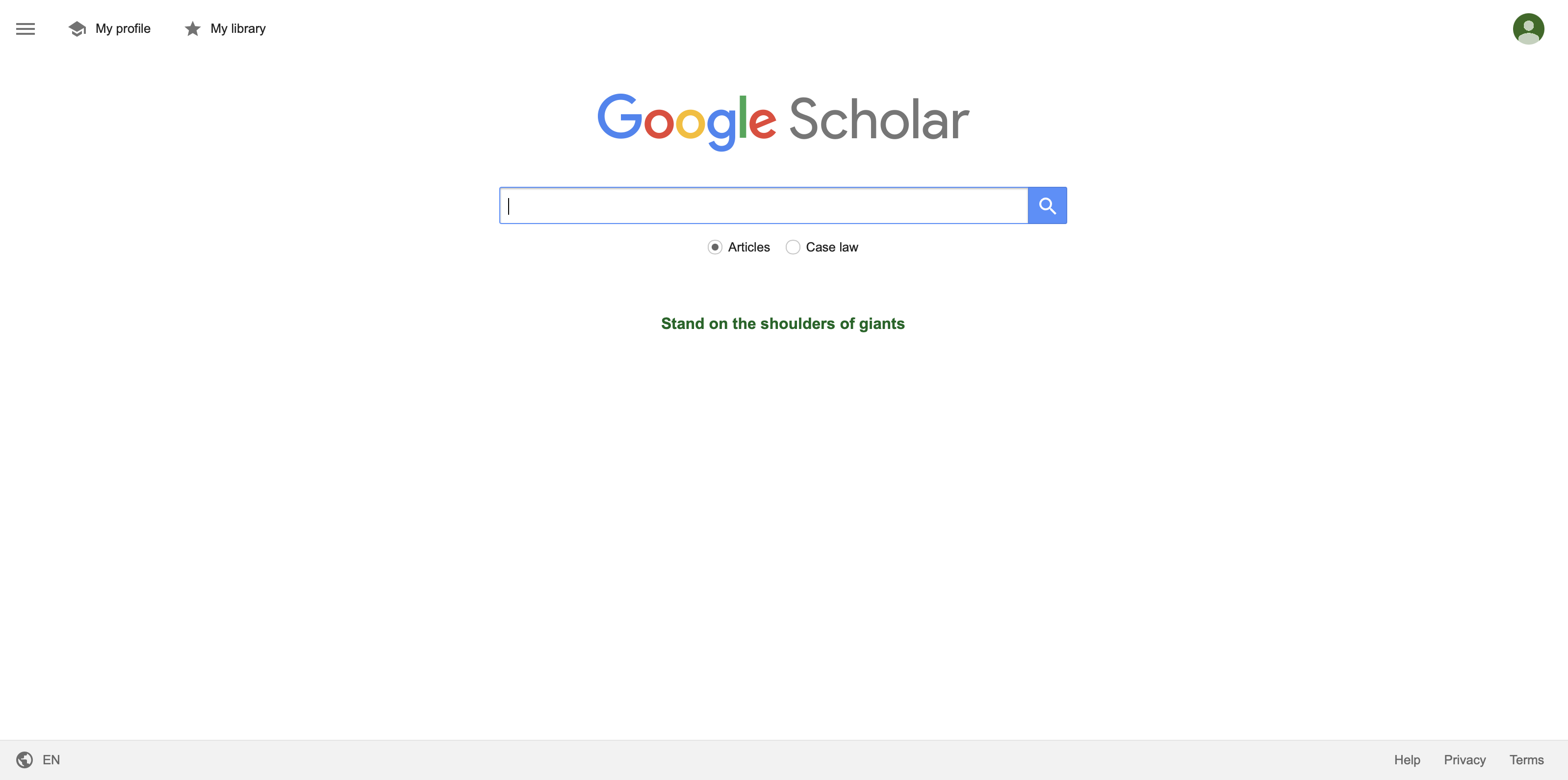 2. Enter your search terms to begin searching for reference articles related to your literature or systematic review
3. Save the articles to My Library by selecting the star for each article you want to save

4. Export the articles in a compatible format. Rayyan accepts Refman, EndNote, BibTex and CSV as compatible formats.

5. Select the files to upload into your review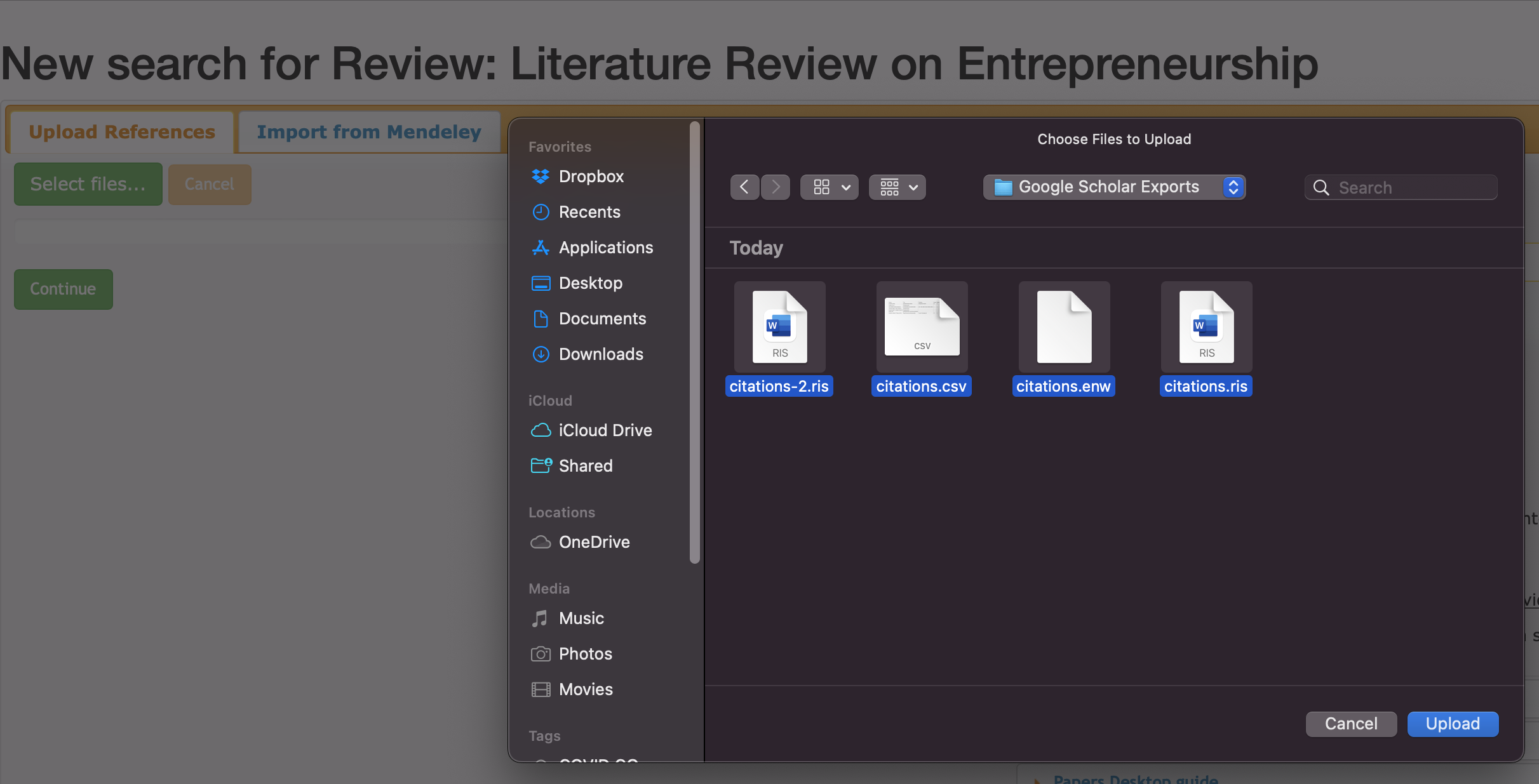 6. Click continue to import your references. Keep in mind that you may upload 10 files at a time of 100MB each for a total of 1GB per upload.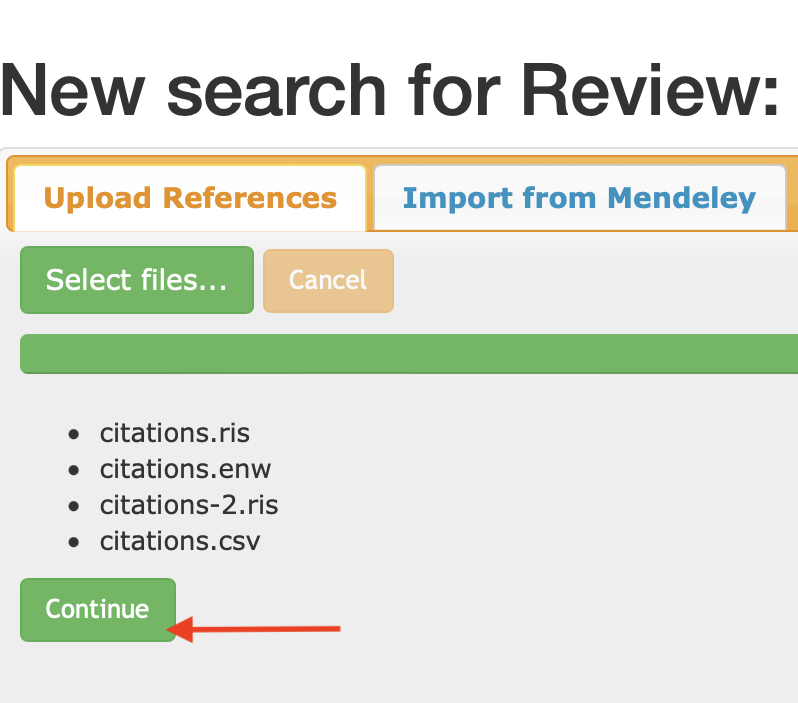 7. Your import is now complete. You will be brought to your review and Rayyan will use the data you uploaded to populate the workbench. It may take a few minutes depending on the size of your dataset to populate all the workbench facets and filters.