About The Reviewer Role
Rayyan has introduced the Reviewer role in order to allow review owners to invite reviewers with more limited permissions than Collaborators.
Permissions of the Reviewer Role
The Reviewer role is limited to performing the tasks required of every reviewer. They can make inclusion decisions, apply labels and reasons, and add notes to references. However, the Reviewer cannot upload references or full texts, copy, deduplicate or export references. The Reviewer cannot change review configuration settings either, such as adding Keywords for inclusion or exclusion.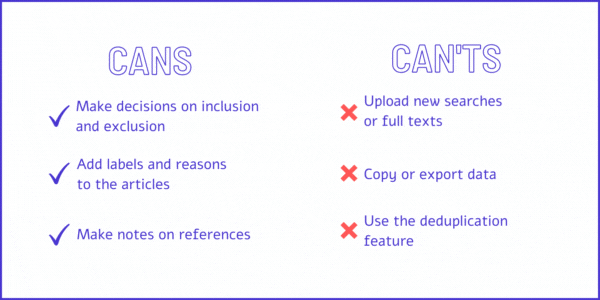 Purpose of the Reviewer Role
The ability to invite Reviewers assures you that once the screening process begins your review will be protected from accidental or undesirable manipulation or handling of data. Protecting user data is a sacred trust and this is just one additional way Rayyan allows you to control access to your reviews and review data.
How to invite a Reviewer
1. From the Left-side menu, click on the (...) appearing next to the review.
2. Click on invite members.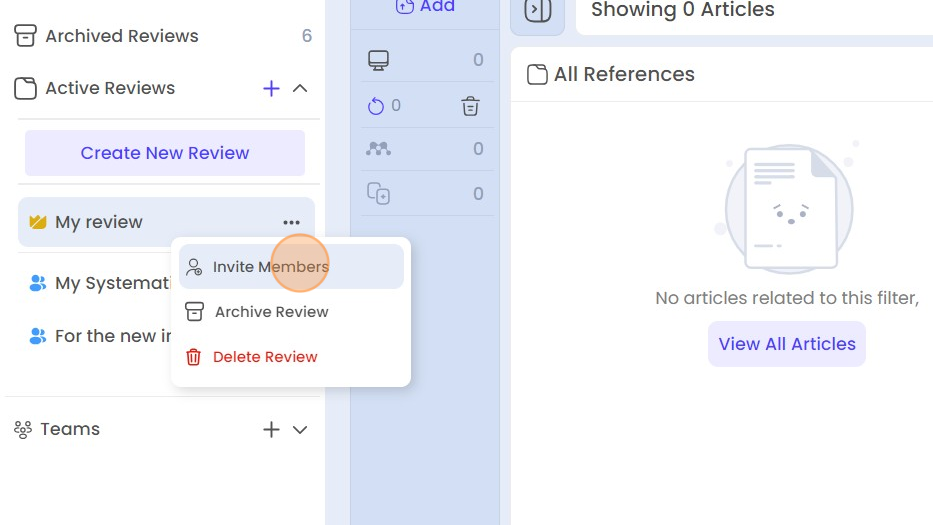 3. Enter the Reviewer's email address and assign them the Reviewer role.
4. Click Invite. You will notice a notification appear at the bottom left of the page indicating that the invitation has been sent.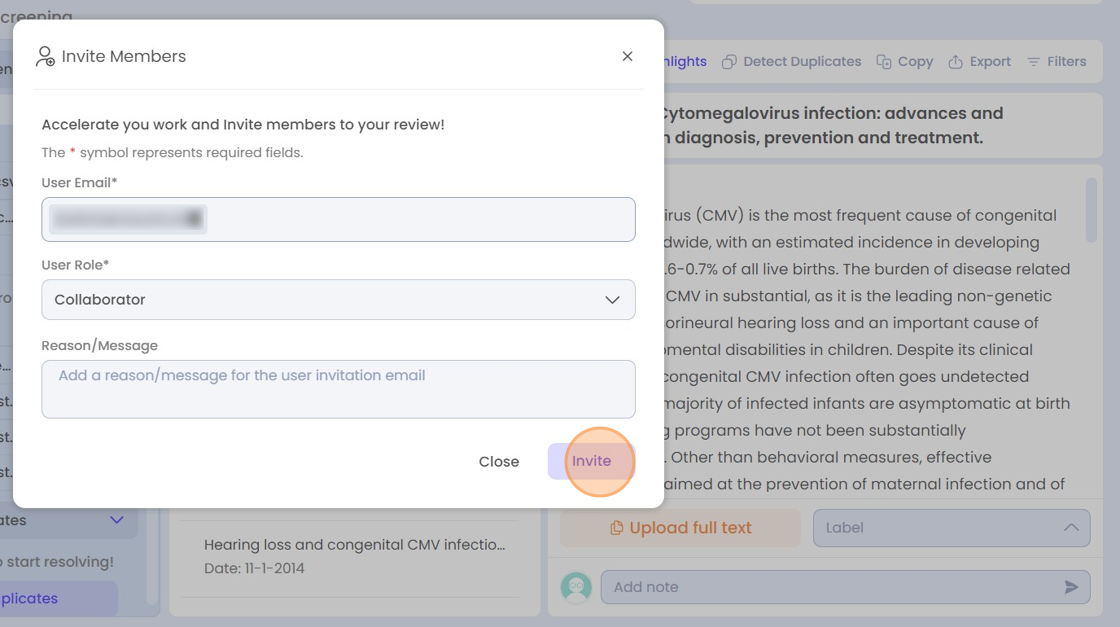 The Mobile App for Reviewers
The Rayyan Mobile App is the perfect companion for every Reviewer. The app is designed with the reviewer in mind to allow them to work on the go and even works offline to make the most productive use of fractured schedules. The mobile app allows you to make inclusion decisions and apply labels and reasons by simply swiping and tapping to speed through title only or title and abstract screening.
The app can be downloaded for iOS and Android devices.