Work offline
1. Download the review you will be working on by clicking on the cloud icon to the right of the review name. While it is downloading, you will see a progress bar.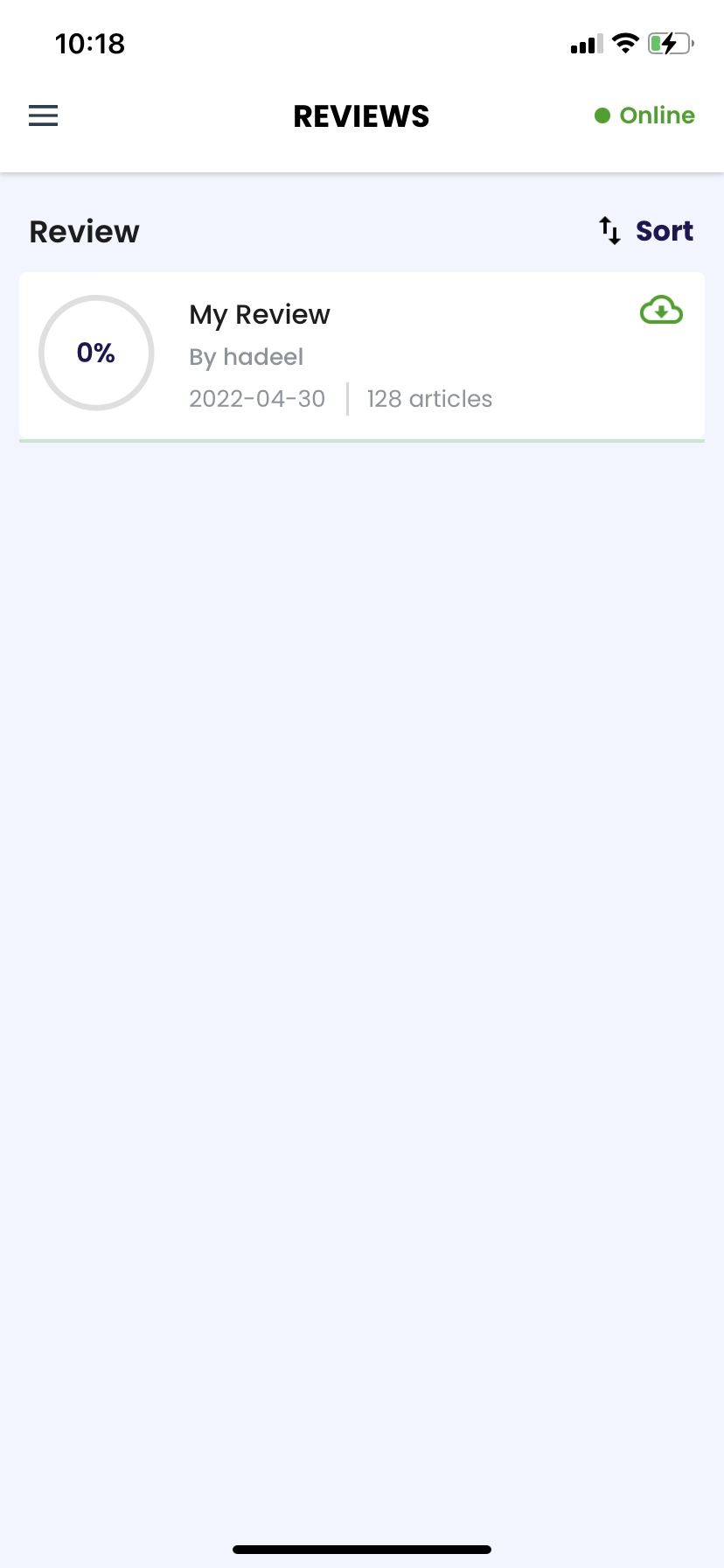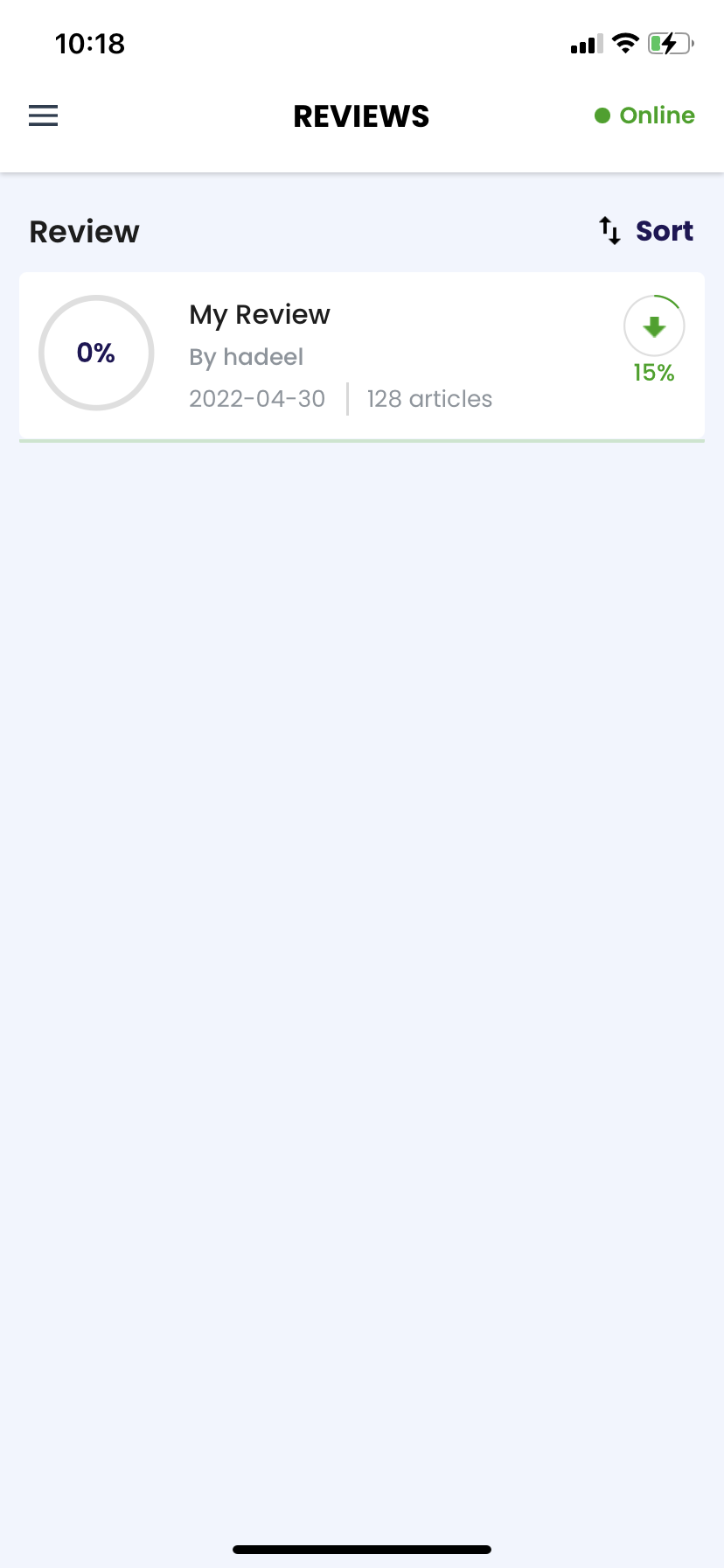 2. Once the review is downloaded, you can click on the review and access all the articles anytime, even offline.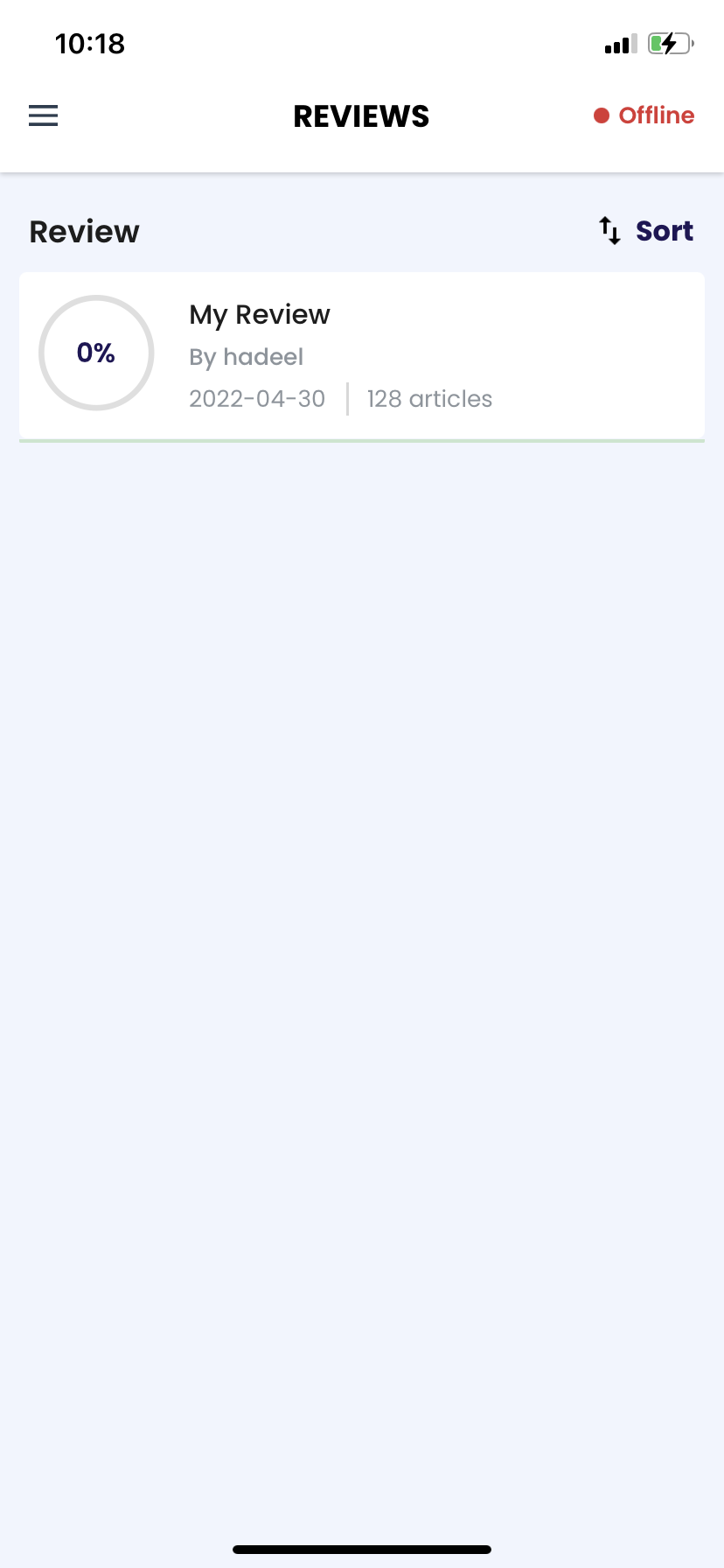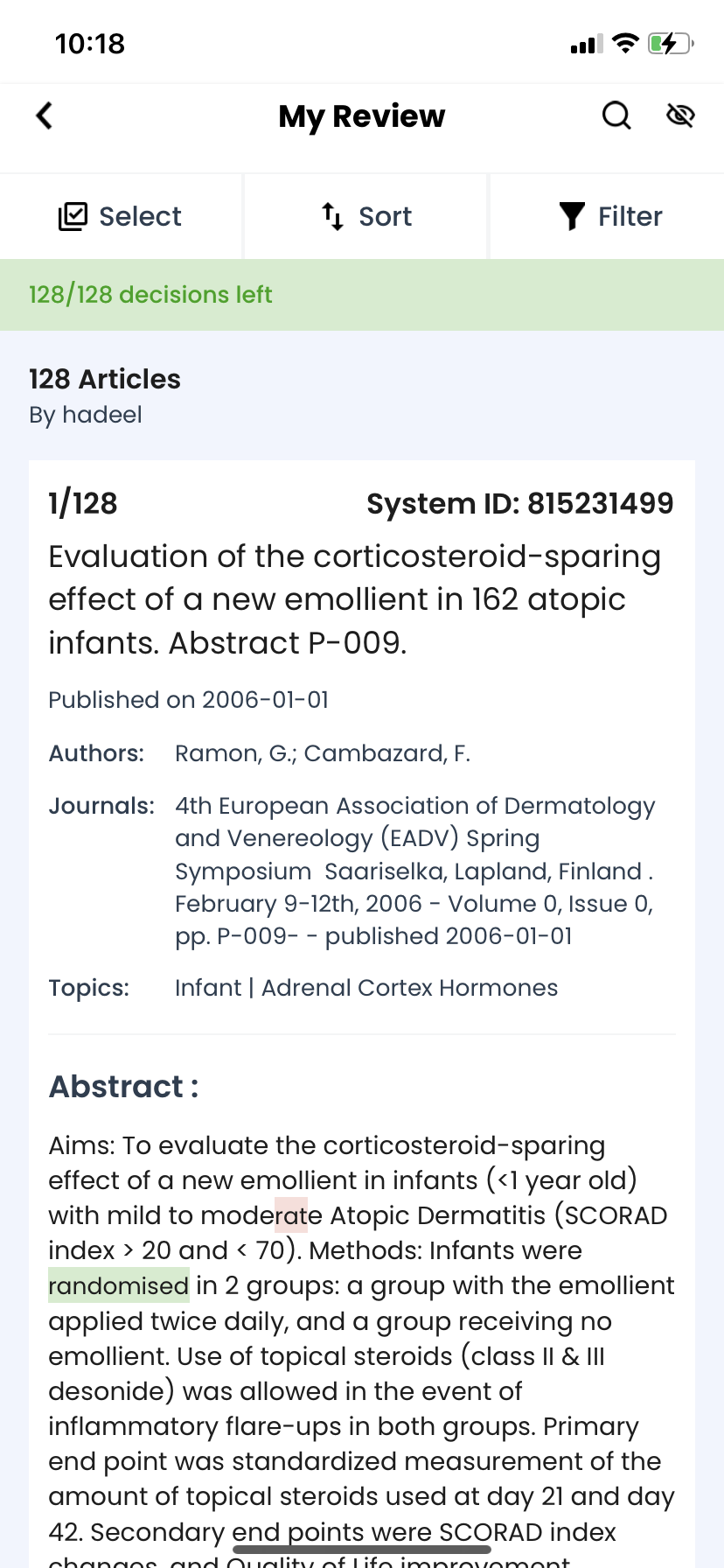 All decisions, labels and reasons added to the review will be automatically synced as soon as you go online again.