Search, filter and sort your articles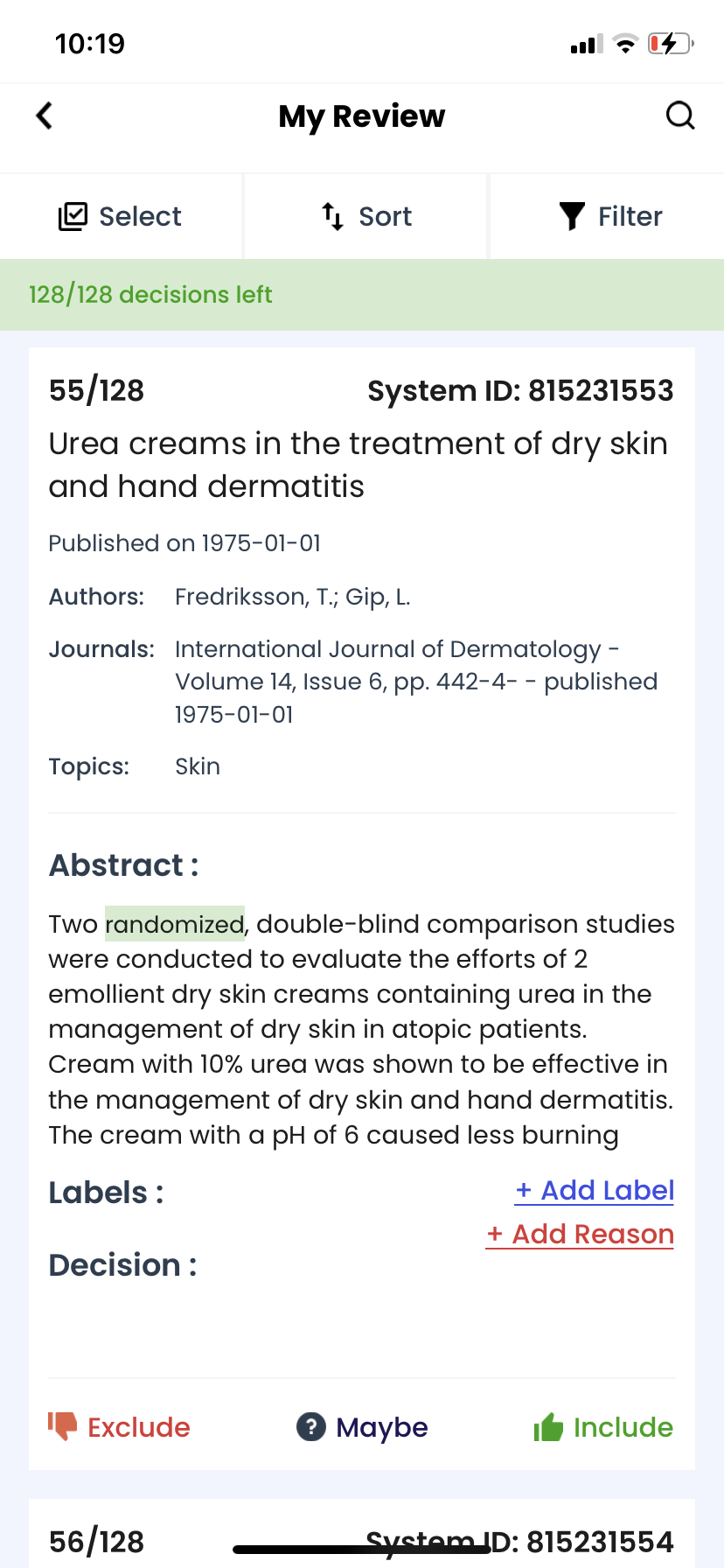 1. To search your articles, click on the magnifying glass icon at the top right.
2. Type the search terms then choose the scope of the search: title, abstract or/and authors.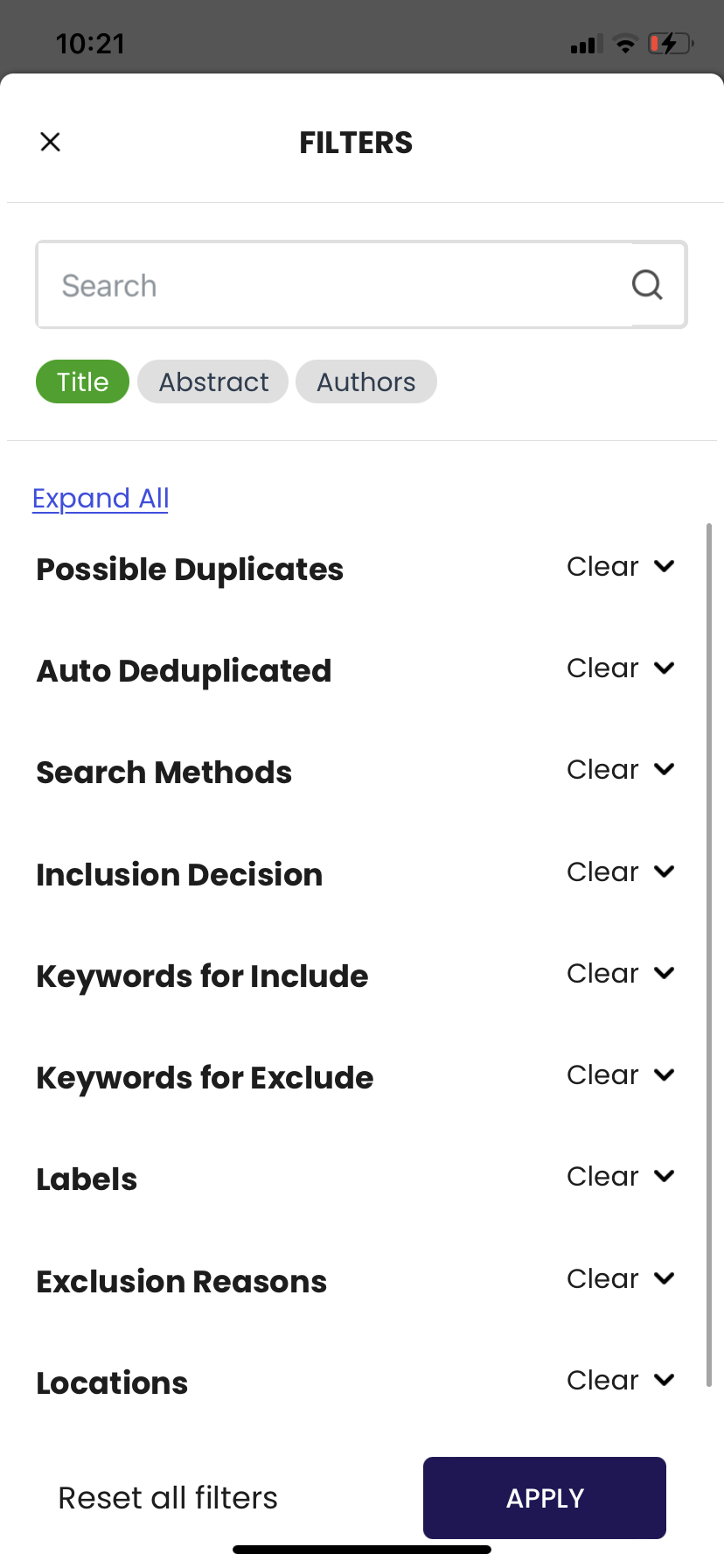 3. To filter your articles, click Filter under the review title.
4. Expand one or more filters, then choose the filter criteria.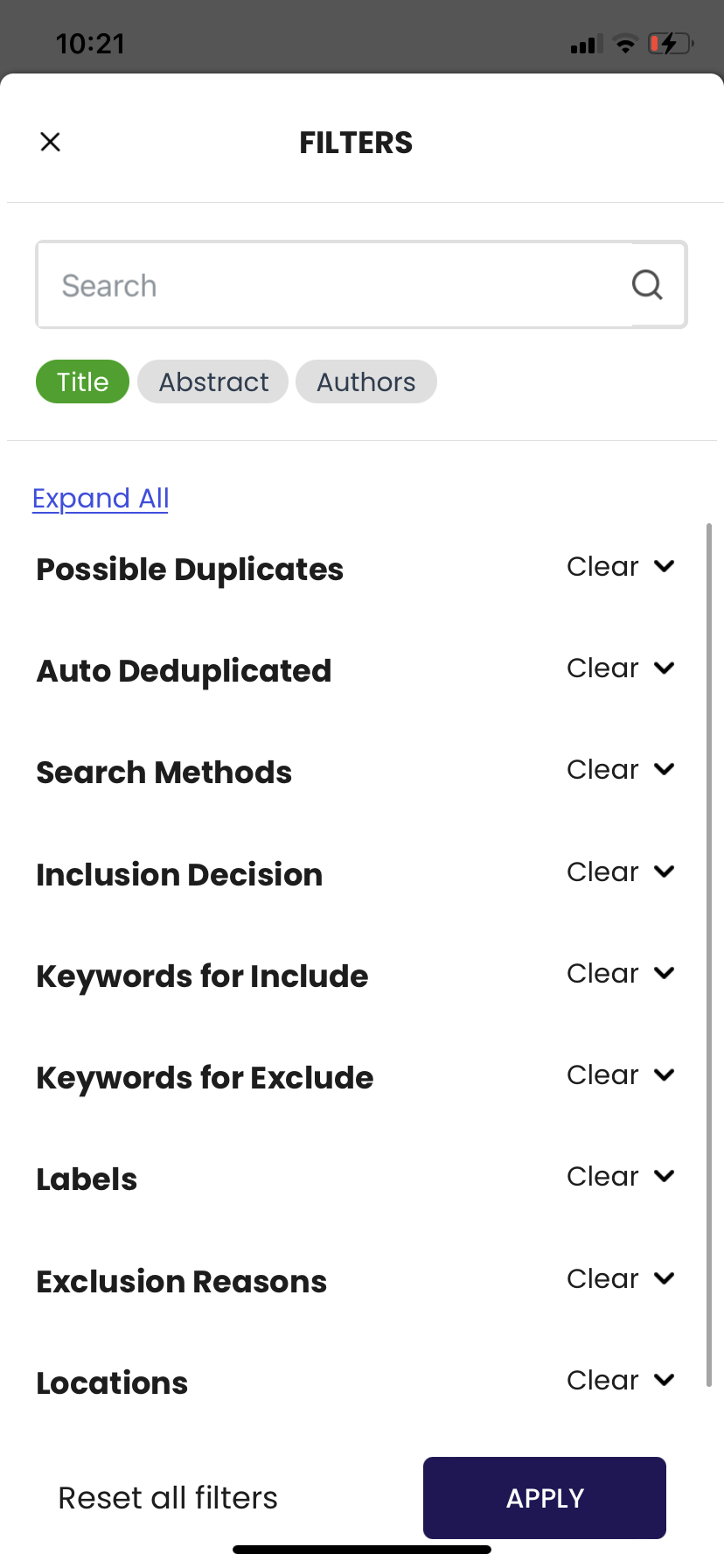 5. To sort you articles, click Sort under the review title.
6. Choose the sort order: by title, by date, by author, or by Id. By default, the articles will be sorted by Id.