Maintaining a seamless access to Rayyan's premium features is crucial for our users. If you find yourself with an expired membership and are eager to renew it, we've got you covered. Follow these simple steps to regain access to the wealth of benefits that come with your Rayyan membership.
Log in to Your Rayyan Account
Start by visiting the Rayyan website and logging in to your account using your credentials. If you've forgotten your login details, you can use the 'Forgot Your Password' option to reset your password and gain access.
Navigate to the Membership Page
Access the membership page directly by clicking on this link: Rayyan Memberships.
Choose Your Desired Plan
On the Membership page, you'll find information about the available subscription plans. Select the subscription plan that suits your needs. We offer both Individual and Teams Plans.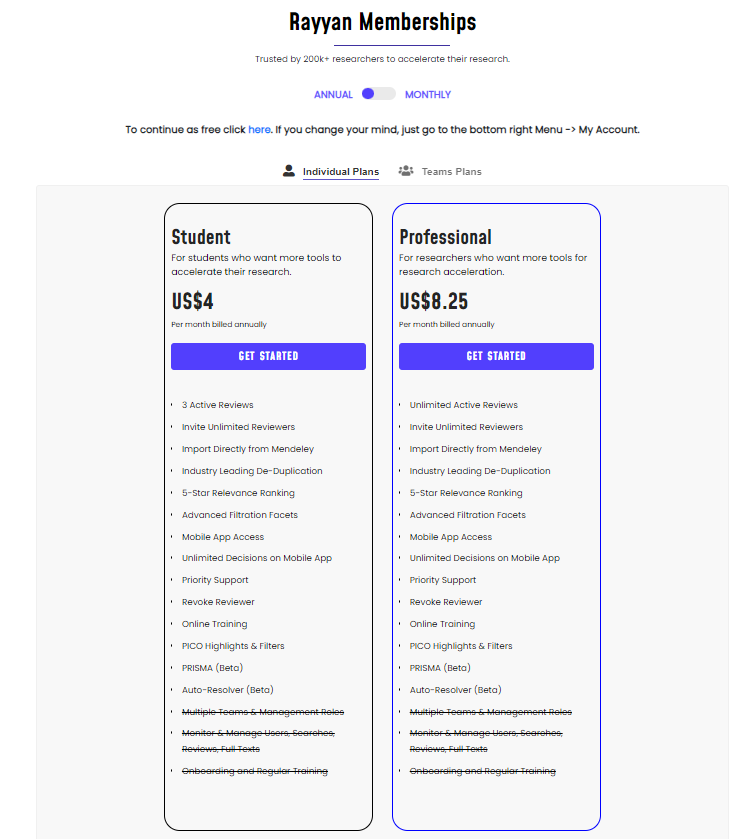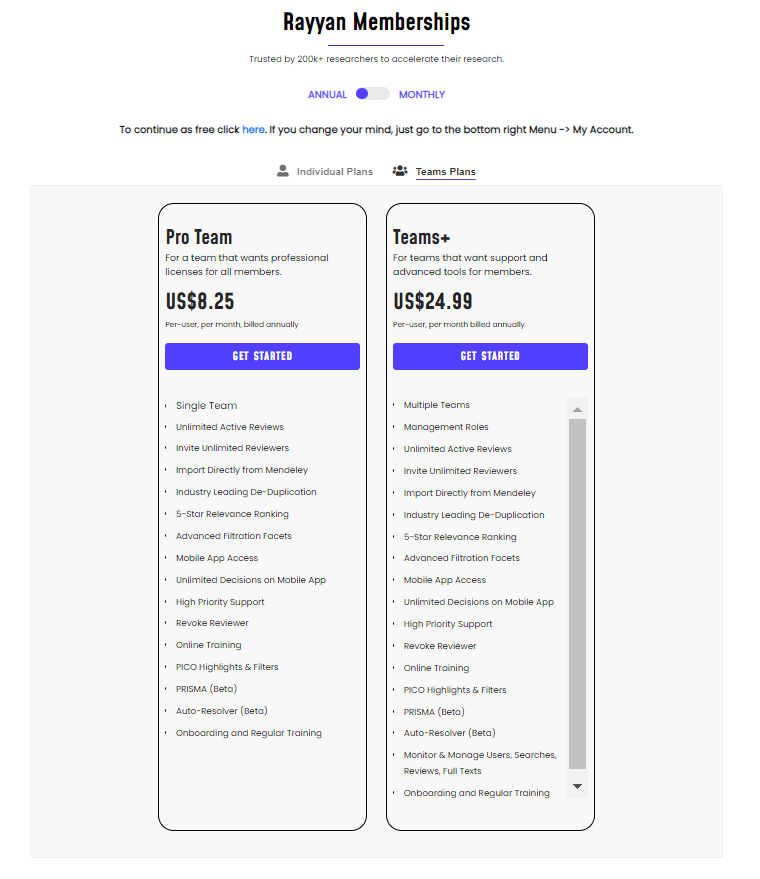 Verify Your Payment Information
Ensure that your payment information is up-to-date and accurate. If needed, update your credit card details or choose a different payment method.
Congratulations! You've successfully renewed your Rayyan membership and regained access to all the premium features and benefits. If you encounter any issues during the renewal process or have specific questions, feel free to reach out to our support team for assistance at support@rayyan.ai.