Create a team review
1. If you are the team owner, go to the left side menu and select Teams to view the teams you own.
2. Choose the team for which you want to create the review.
3. Click on the (...) button next to the team's name, and select Create Review.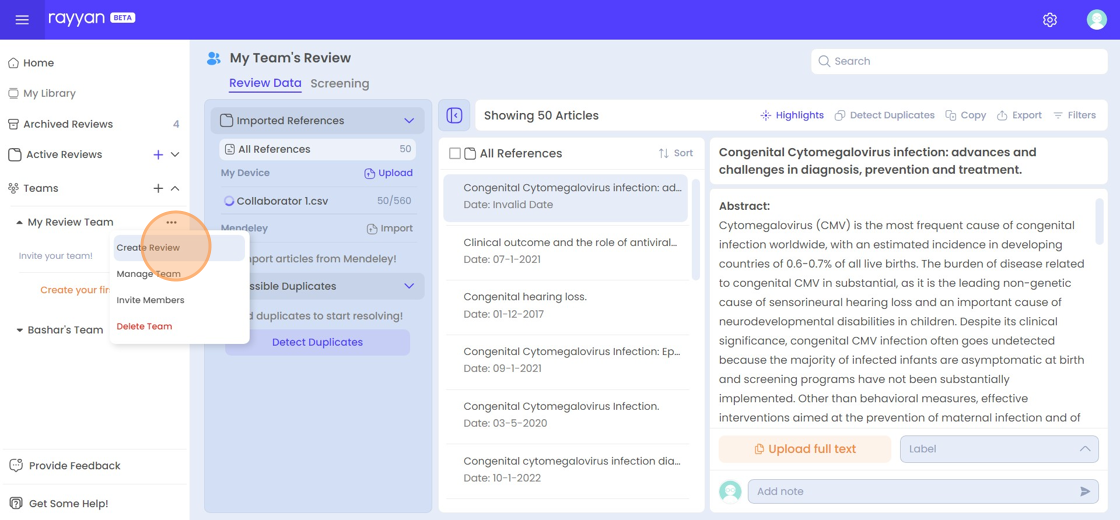 4. Provide essential review information, such as the Title, Type, Domain, and Description. This helps to define the scope and purpose of your review.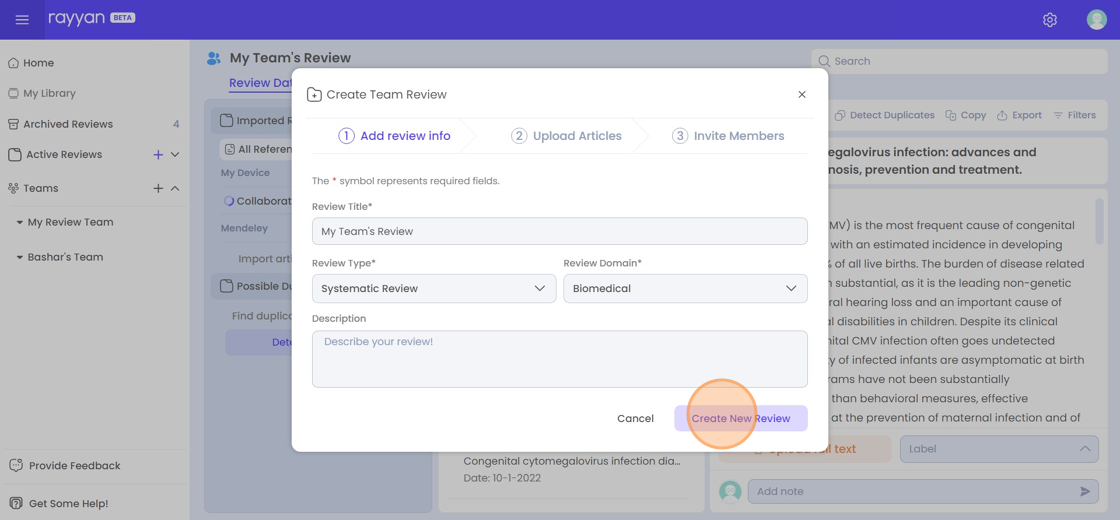 Note
All team members will automatically have access to this review until they are removed from the team. Future members will also get automatic access. The type of access will be based on their role.