To export included articles only, please follow the steps bellow:
1. Filter the articles from your existing review by clicking on "Included" in the Filter by Inclusion facet.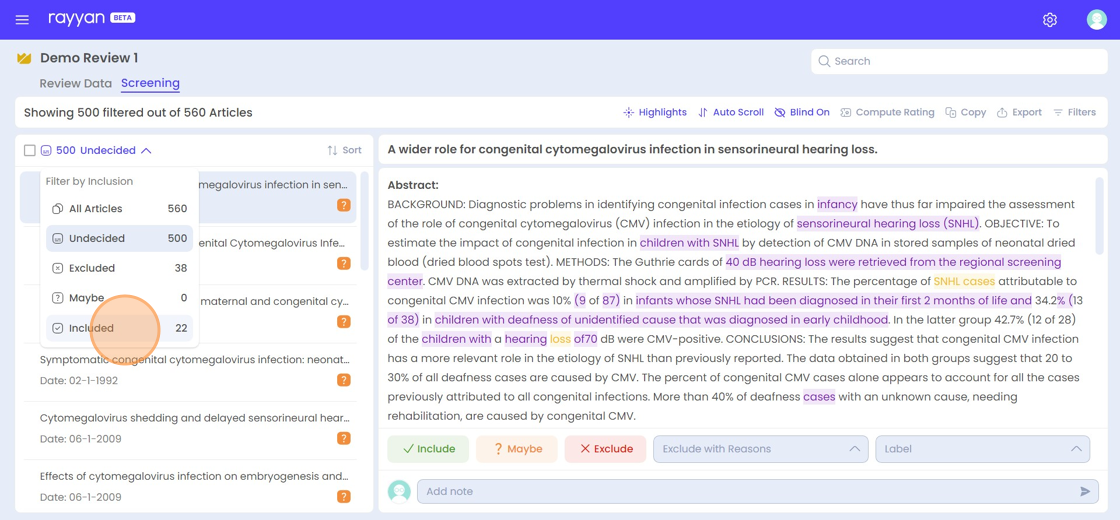 2. Click Export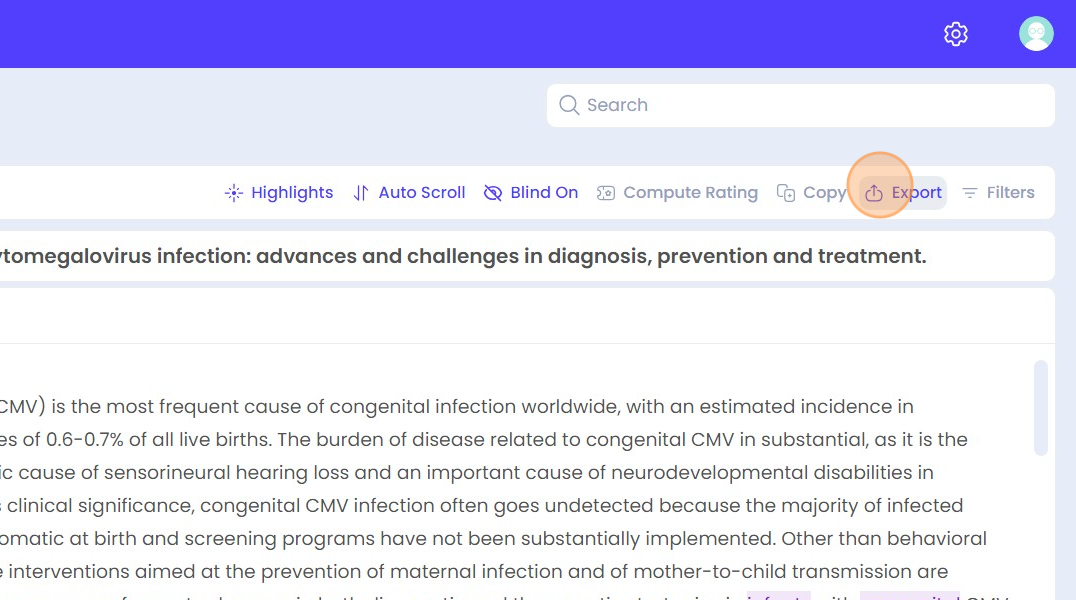 3. In the Export options box make sure to select your Filtered dataset
4. Click Export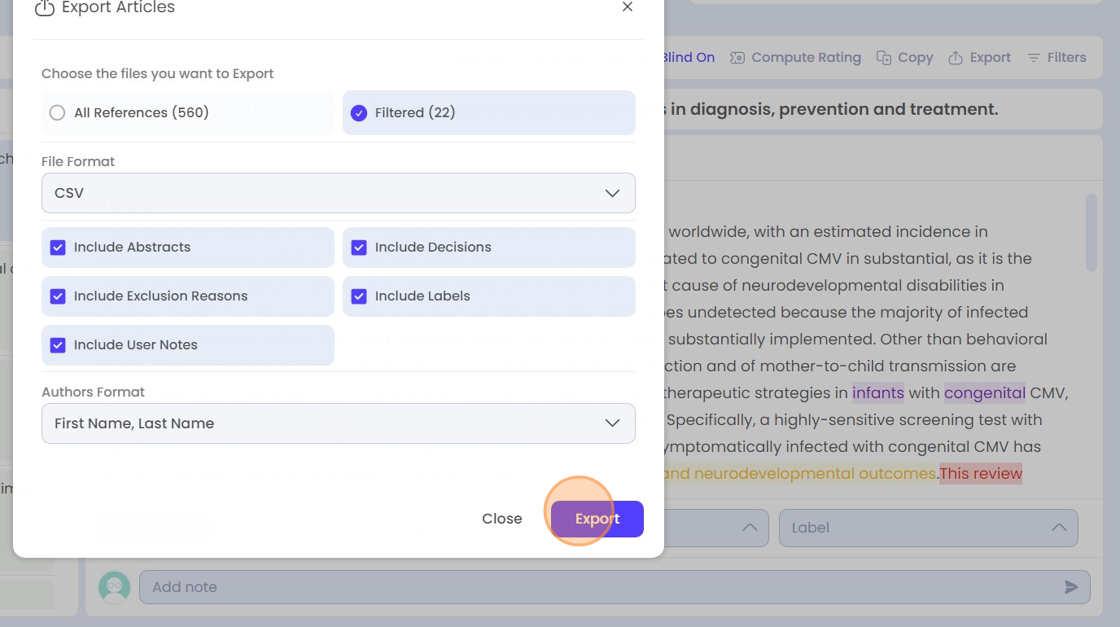 5. Rayyan will generate an export file that is downloadable from any device via a link sent to your email. Click on the link to download your zip file.