Learn how to efficiently categorize articles and add reasons for exclusions in Rayyan's systematic review process. Enhance collaboration and optimize your screening workflow with this essential feature.
1. Navigate to your Screening page.
2. Click on the Exclude with Reasons field.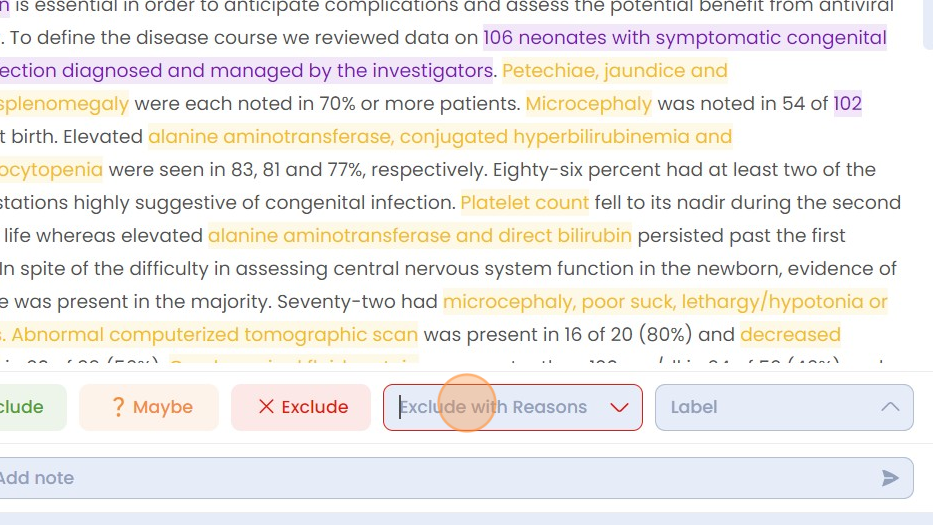 3. Choose the reasons you would like to add then click Apply.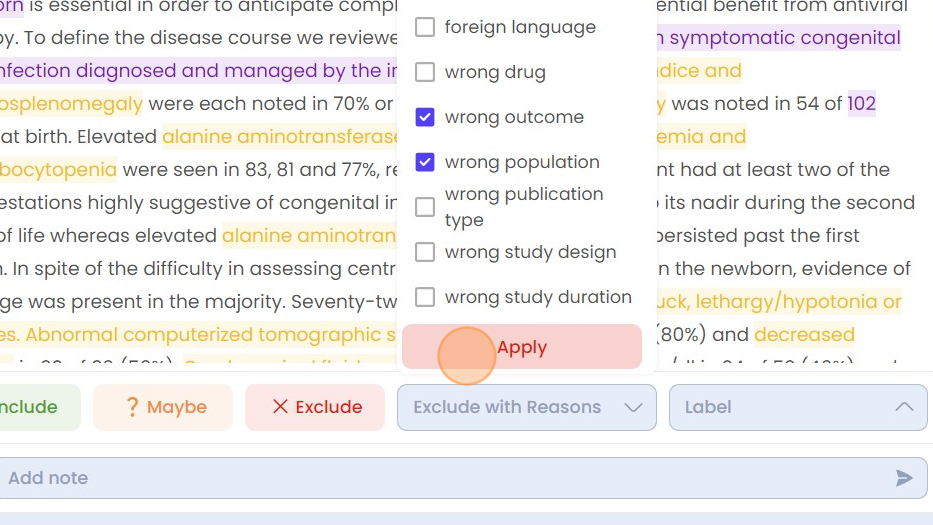 4. Remove Reasons by De-selecting and Applying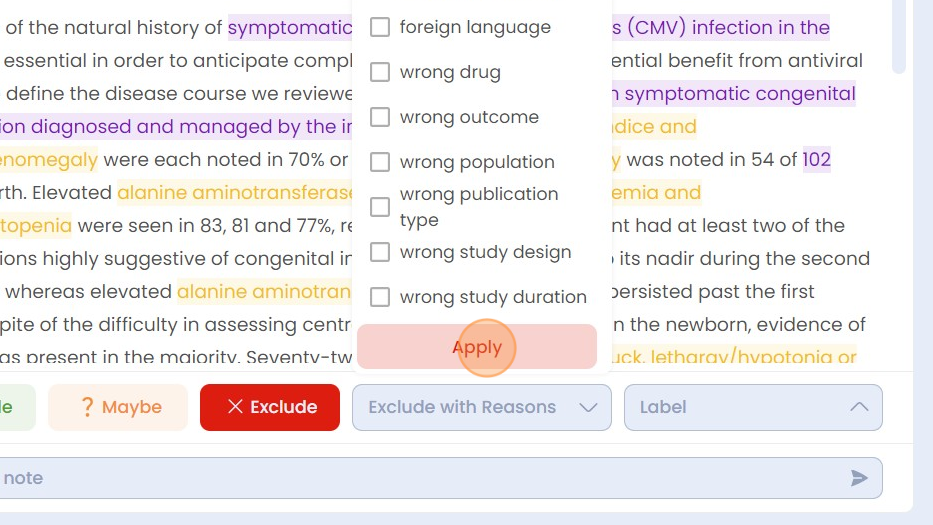 5. Click on the Label field.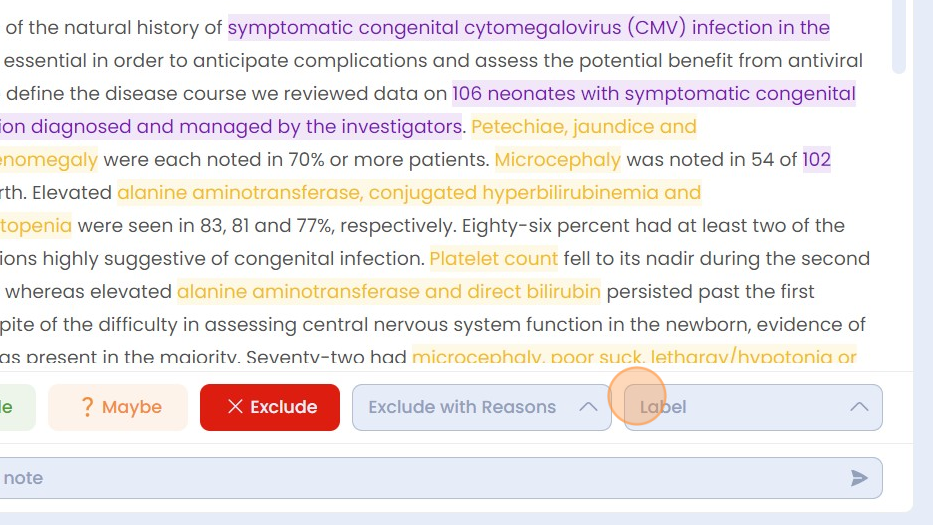 6. Type the label you wish to add and click Apply.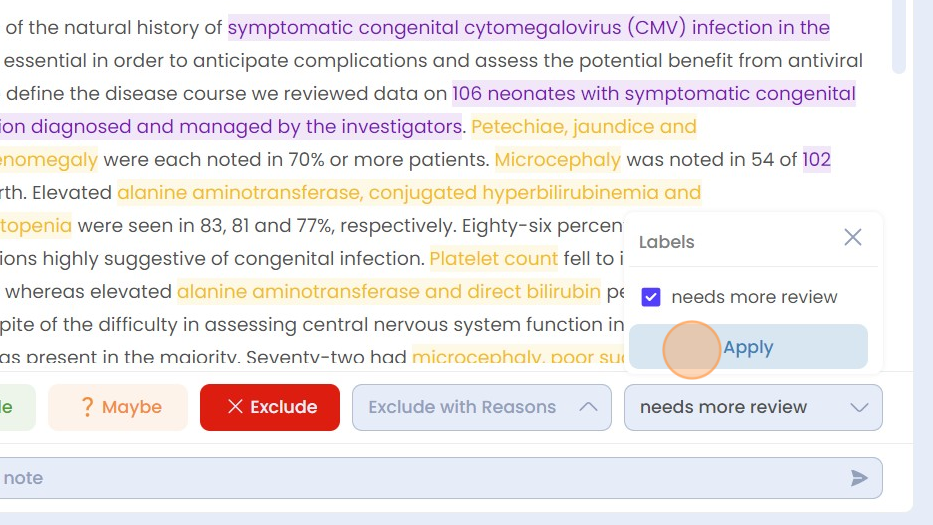 Note
Any new labels you create will be saved to your list for future use.